VPS in Europe
Secure virtual private servers, including IT support and consults
LINUX OS ALREADY INSTALLED

Ideal for working on Wordpress and Joomla CMS

READY FOR MySQL databases

Docker can easily be installed

COMPLETE TECHNICAL SUPPORT and CONSULTS

Full responsibility for equipment

We accept Bitcoin (BTC, USDT TRX and other)

You can choose whatever operation system
And..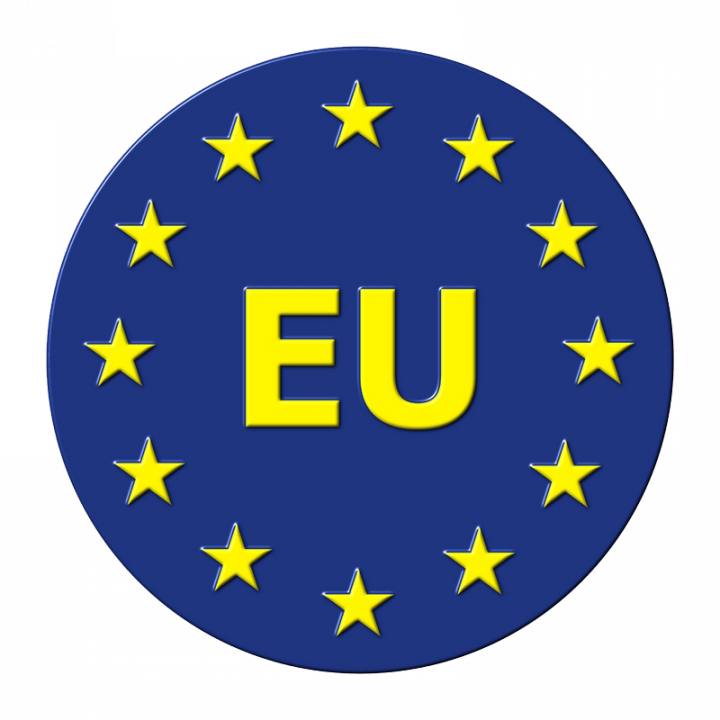 Data-center in Europe
Fast and secure Tier-4 data-center in Germany, in center of the Europe.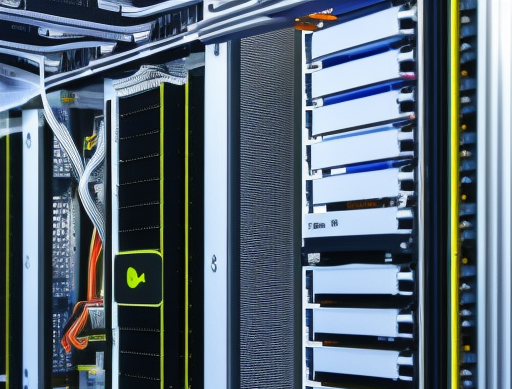 ..choose system for manage your websites on the VPS in the Europe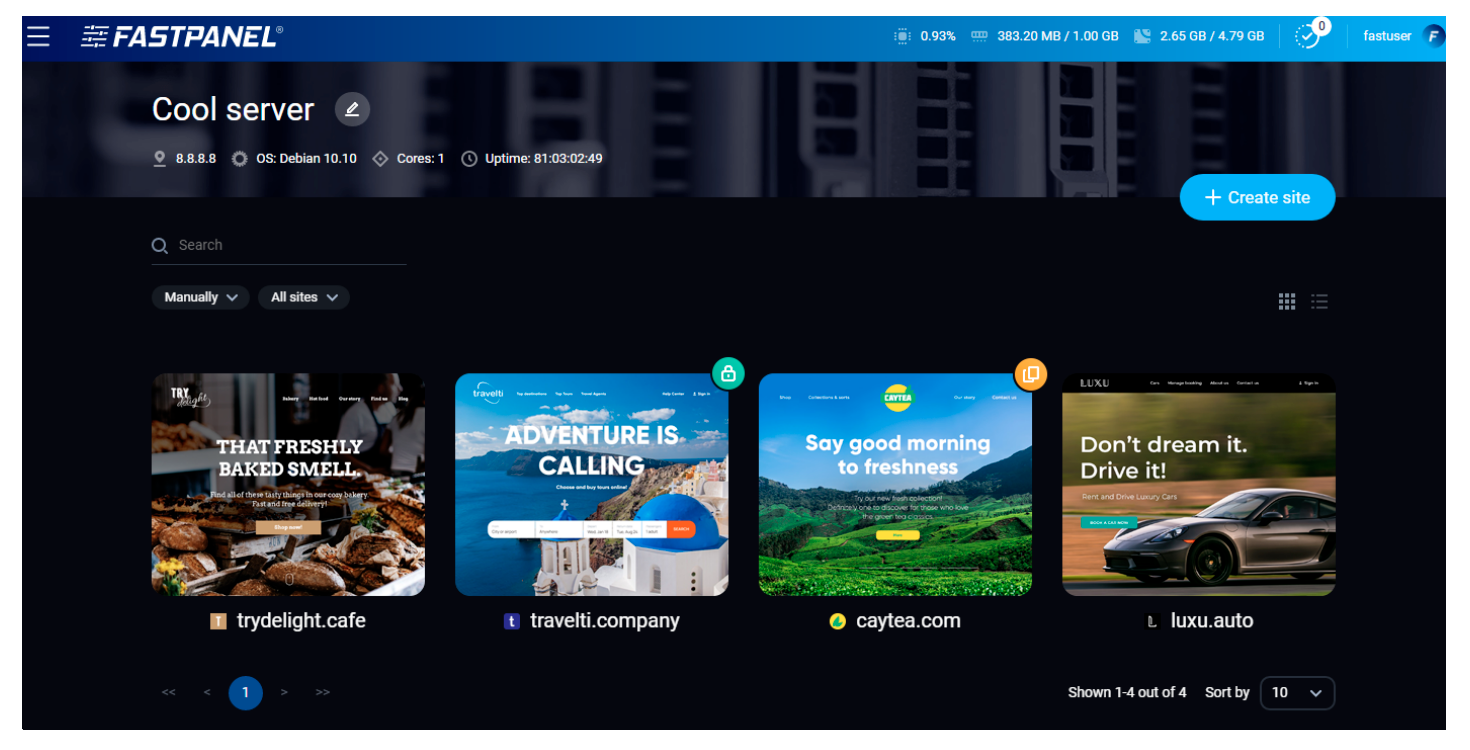 We recommend the super convenient web-hosting panel
FASTPANEL - simple and powerful server management panel
Create your sites in a few clicks, manage mysql databases, do backups and create tasks plan. Clean intuitive interface and simple GUI modern design.
Upon your request, we will install FASTPANEL on your VPS server for free and give you advice on how to get started with it.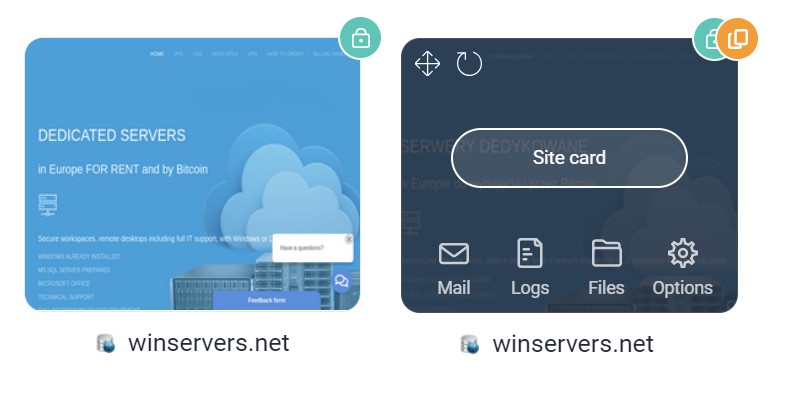 ..or select your development environment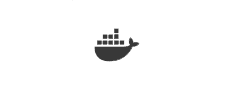 Docker
Docker is an open source project that automates the deployment of code inside software containers. It uses OS-level virtualization to deliver software in packages called containers.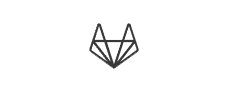 GitLab
Gitlab is an open source DevOps platform. Its mission is to help teams collaborate on software development and to provide a place where everyone can contribute. This app allows you to manage changes to documents and more.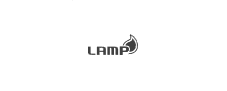 LAMP Stack
LAMP describes a system which provides a Linux based Apache web server with PHP and MySQL database. All four components are open source projects. NextCloud
Nextcloud is a suite of client-server software for creating and using file hosting services. It is enterprise-ready with comprehensive support options. Being free and open-source software, anyone is allowed to install and operate it on their own private server devices.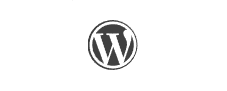 Wordpress
WordPress is used by more than 60 million websites, including 41% of the top 10 million websites as of May 2021, WordPress is one of the most popular content management system solutions in use.
OUR 100% RESPONSIBILITY FOR EQUIPMENT
There is no need to care about devices and hardware health status. When you rent a server all of this is our care.
We are responsible for the equipment, access 24/7, and we provide a free replacement in case of hardware failure.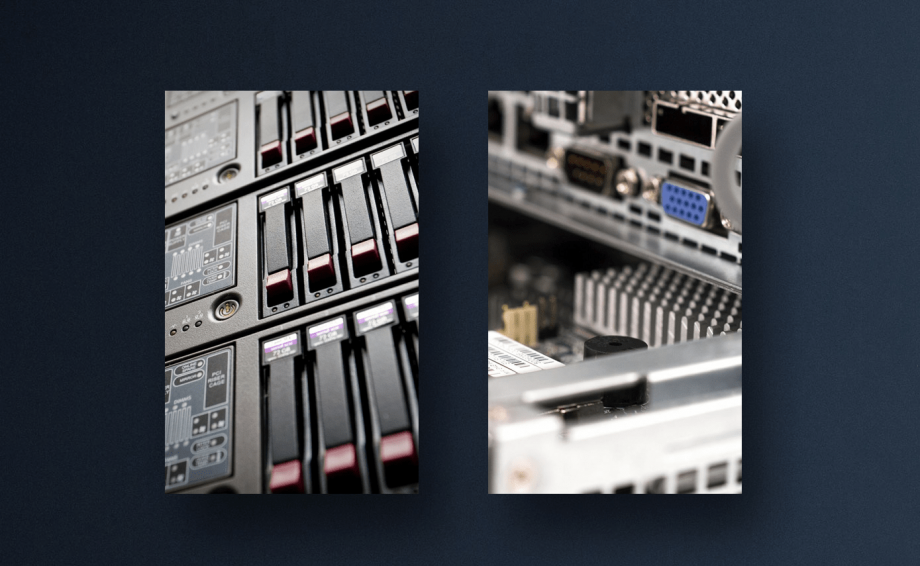 DATA-CENTER TIER IV level in GERMANY
Our data center corresponds to the Tier IV level by classification of Uptime Institute.
All servers on offer boast the latest hardware providing maximum performance and have fast SSD and NVMe drives in Europe provide reliable data storage, fast access at 1 Gbps and DDoS protection is already included in the price!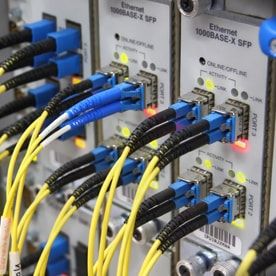 NUMBER OF USERS UNLIMITED
We do not limit the number of accounts on your leased or virtual server. The number of users who can simultaneously work online on your server depends on the wisdom of the configuration and tariff. We have no other restrictions!
CHOOSE CONFIGURATION FOR RENT YOUR VPS
Choose your version of VPS. Choose a configuration with as much RAM, a processor and a hard disk that will meet the requirements for the size of users and the size of databases and files.

- Ideal for individual applications, distributed systems, dynamic clusters or development environments
- CX: Balanced amount of CPU and RAM based on Intel® Xeon® Gold processors
- CPX: Optimized for CPU performance based on AMD EPYC 2nd Gen processors

| | VPS tariffs by Bitcoin Payments | | |
| --- | --- | --- | --- |
| | Name | VCPUS \ RAM \ Disk \ Traffic | |
| | CPX11 | 2 cores \ 2 GB \ SSD 40 Gb \ 20 Tb | Order |
| | CX21 | 2 cores \ 4GB \ SSD 40 Gb \ 20 Tb | order |
| | CPX21 | 3 cores \ 4GB \ SSD 80 Gb \ 20 Tb | order |
- Start work about 5 minutes after payment!
- You can choose any Linux-Based distributive
- Ideal for working on Wordpress and Joomla CMS
- READY FOR MySQL databases
- Docker can easily be installed

if you need more powerfull VPS...
CHOOSE VDS CONFIGURATION
Choose your version of a virtual dedicated server. Choose a configuration with as much RAM, a processor and a hard disk that will meet the requirements for the size of users and the size of databases and files.
VIRTUAL-10
Full system admin support
€ 17
monthly rental price
VIRTUAL-15
Full system admin support
€ 19
monthly rental price
VIRTUAL-20
Full system admin support
€ 21
monthly rental price
VIRTUAL-25
Full system admin support
€ 25
monthly rental price
VIRTUAL-32
Full system admin support
€ 29
monthly rental price
VIRTUAL-64
Full system admin support
€ 35
monthly rental price
Startups
New projects are always associated with multiple tasks resolving. Instead of bothering with server maintenance and buying new hardware concentrate on the project itself. The rest is on our specialists.
E-Commerce
Either one is thinking of opening first online store or planning to expand business assets, convenient solution for e-commerce that we offer will help to reach business goals faster.
Website Hosting
One doesn't need to possess the advanced knowledge of IT to host a website on our server. The entire procedure takes a couple of minutes owing to the intuitive interface we've developed.
Enterprises
Whenever one thinks of deploying a firewall or creating a network, which involves building a complex infrastructure, the need to cope with a reliable partner to cover one's assets becomes extremely essential. Our adaptive and innovative server platforms are suited for a wide range of tasks of various complexity levels.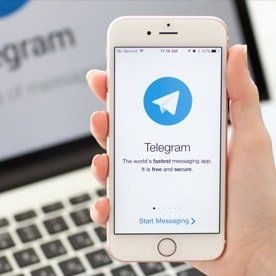 TECHNICAL SUPPORT BY MESSENGERS AND EMAIL
Our engineers are always available through the Telegram messenger and WhatsApp.

There is also access to the billing system, with online payment orders and ticket system, where you can also create orders and track their execution.