How rent the server?
How order the server and start to work on the virtual or dedicated server with Windows
Choose configuration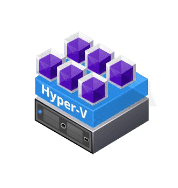 If you do not already choose configuration of your future server see our prices or ask us about it in Telegram or WhatsApp
Registration in billing panel
Our billing panel is a system of your personal profile, where you can order a server, create a support tickets and check payments.
In billing panel you can choose tarif plan of your future VDS\VPS server.

After order the server, you can see bill and pay it.

Also you can create a ticket for get free test period.
---
Waiting for your server..
Virtual servers, we prepare for a 1-2 hours after order.
Dedicated server needs for a mounting hardware and installation of operation system and other programs, and in this connection after order sometimes needs for a 5-6 hours if all prepare works goes normally. We would like to prepare your server with good quallity, and its needs a time.